Heute startet auf Süchtig nach… eine neue Serie. Jeden zweiten Montag möchte ich euch ein paar meiner Favoriten aus den vergangenen 2 Wochen zeigen, mit denen ich mich vorwiegend beschäftigt habe oder die ich einfach nur Hammer finde.
Den Start macht heute das Thema Tierprints. Diesen Trend finde ich vorallem im Frühling & Sommer total witzig. Leider habe ich bisher selbst noch kein Kleidungsstück mit aufgedruckten Tieren drauf, doch das wird sich bald ändern. Vorallem die helle Bluse mit den Vögeln gefällt mir total gut- und die Hunde finde ich unglaublich lustig.
Today is the start of a new
series at my blog. Every second Monday I will show you some of my
favourites of the last 2 weeks. This time I'm starting with the topic
Animal Prints.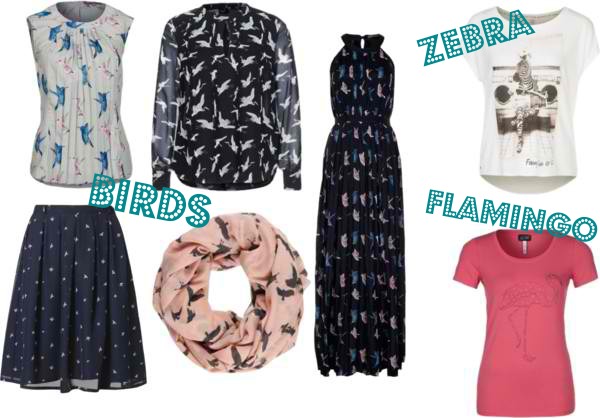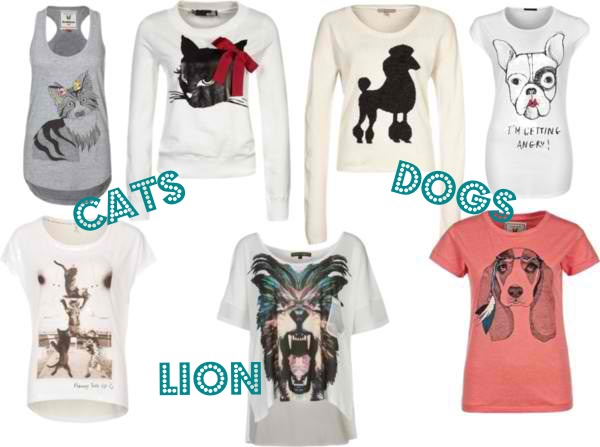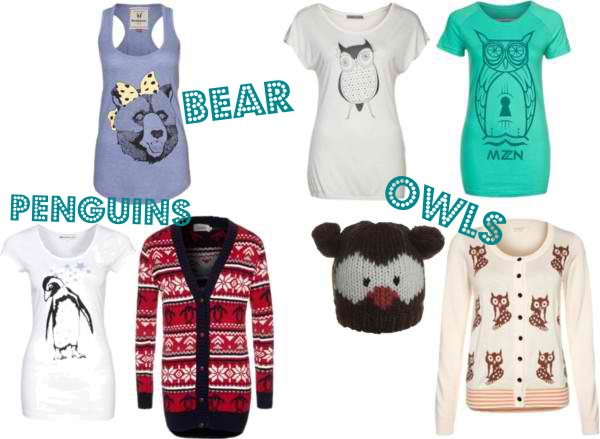 Wie findet ihr Tierprints?